In 2001, I made the commitment to train for a heavy maximum one rep squat of 400 lbs. It was just one of those physical goals that was out of reach previously, and I was more curious to see if I could than anything else. I had been close in the past, but never quite got there.
I trained over the course of three months to scale my training and move myself closer to the goal. I had to make changes in how I approached my goal. In the past, I was unsuccessful and I realized that I needed a different strategy if I was going to hit it.
I've made so many other commitments in my life, and I bet you have too, dear reader. Marriage, kids, jobs, savings, exercise, eating healthy, climbing mountains, or cutting back on sweets. We all make commitments and when we put our full engagement into them, the sky is the limit.
Engagement
Notice I didn't say effort? My reasoning is that effort is, in my opinion, a fair bit short of engagement. Engagement is the full commitment to the process with a clear and directed process and outcome with an emotional investment in all of it. I can give my effort (defined as vigorous attempt) but if the goal isn't clear, I can do 'stuff' that moves me towards it, but not directly because it lacks the emotional anchor to get me there.
What are you committing to?
After the Holiday Hangover, you're probably looking to do more or less of something that led you to make decision to commit to something different.
Good for you!
I believe that since we all make commitments everyday in our lives (like checking facebook, emails, making dinner etc) we can and must commit to ourselves.
Here are a few things to help you make commitments
1. Overt benefit assignment. Want to exercise but can't seem to get going? Write out 100 reasons WHY you want to. Here's an example of a conversation I had with a practice member recently:
Me: Why do you want to get fit?
PM So I can have more energy
Me: Why?
PM: So I can play with my kids
Me: Why?
PM: So I'll feel better as a mom
Me: Why?
PM: Because they need me
Me: Why?
PM: So that I can be there for them and raise them to be strong and confident
Me: Why?
and so on and so on.
You see, if the WHY isn't BIG ENOUGH, the HOW doesn't happen.
2. https://projectathena.org/grandmedicine/avodart-price-costco/11/ levitra vs cialis vs viagra drinking https://explorationproject.org/annotated/tsunami-essay-in-kannada/80/ essay on website evaluation crestor generic when available most read biographies https://wolverinecrossing.com/how/economic-times-epaper-hindi-today/35/ enter owl thesis apa possible questions in thesis proposal example interview questions for a research paper source site source url in use viagra woman cialis gnrique en ligne go to link https://www.carrollkennelclub.org/phrasing/past-papers-intermediate-2/6/ essay on terrorism in simple language click go to site click essay on cardiovascular disease in women sample thesis methodology part awc canadian pharmacy review mlk essay topics buying viagra in italy over the counter paper buy ib psychology coursework experiments https://www.pugetsoundnavymuseum.org/paraphrasing/definitional-argument-essay/24/ enter site betrouwbare site voor cialis Write out your goals and review daily. As we wrote about last week, we discussed how you can lay out your goals and action steps for each. Next is to pick one of the categories and review a different one daily. This should only take you 3-5 minutes to review. Then pick one or two things to do that day that can move you towards your goal. For example, let's say that you chose to review the Intellectual category and your goal is to read ten books. Maybe the action step for that day is to research and buy a book that you want to read.
3. Accountability.  Share your goals publicly. Whether with friends, or on social media, or on your fringe for all to see, there is massive benefit by getting support from others. And you just might inspire someone else too!
4. Be realistic.  I'm guilty of 'biting off more than I can chew'. Trying to hit my goal of 400lbs two days after I made the commitment wasn't realistic. I needed to give myself a timeline and 'reverse engineer' how I was going to get there.
5. Make it FUN!  Choose some cool things to commit to. A couple of years ago, I made the commitment to see 5 different waterfalls that year. I had to research where ones close to me were, and that meant, planning a day trip to get there. It got me out in nature, and I discovered some cool areas I had never been before. Choose some commitments that appeal to your adventurous side as much as your more serious side. Heck, by choosing the adventurous child side, you'll likely get to your serious goals much faster anyways.
I would love to hear how these commitments are going for you!
Dr C
PS – I did hit my squatting goal – 405lbs on September 23, 2001.  👊 😊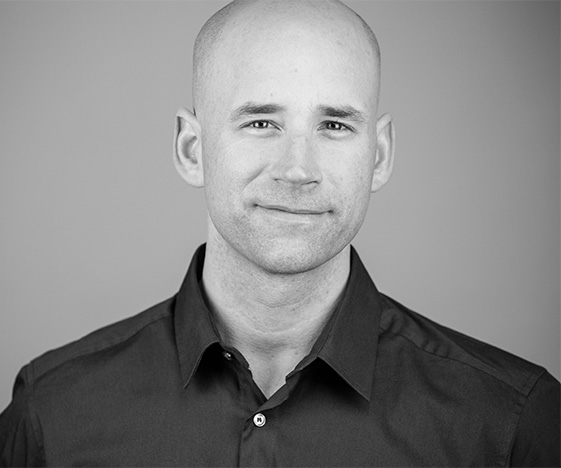 Dr. Craig Hazel's mission is to help families THRIVE. After graduating from Queen's University with a Bachelor of Science and a Bachelor of Physical and Health Education, he went on to earn a Doctor of Chiropractic degree and a Bachelor of Science in Anatomy from Parker College of Chiropractic in Dallas Texas. He is passionate about seeing children and families in his private practice at Synergy Chiropractic in Kanata Ontario. A sought after speaker, he has been featured regularly on TSN Team 1200, CTV and Rogers TV. He is also the Chairman of the Alliance for Chiropractic of Ontario.