"Are you pregnant?" No. "Really because at this angle it looks like a bump." I promise you, I am NOT pregnant, just fat.
I shared the below post on my personal Facebook page yesterday, and what I received back was an outpouring of love, support and encouragement, but also commiseration from women who have been or are there and are struggling. We've all been there in one way or another, and we all need to help each other out. Today is a day to reflect on mental health and the grip it can have on so many.
RULES OF ENGAGEMENT
This is going to be a bit long and a lot personal. I feel the need to reiterate a few of the MANY reasons to not EVER ask a woman if she's pregnant.
She may well be pregnant, but is not ready to tell anyone and now she feels awkward.
She may not be, despite desperately trying to no avail for who knows how long, and now she wants to go cry in a corner.
She may have recently suffered a miscarriage, is still trying to process it, and now she wants to go cry in a corner.
She may not want kids at all but faces the constant pressure of everyone asking WHEN she's going to have them instead of IF, and now she feels self-conscious about her choice.
She may not be able to have kids, and now she wants to go cry in a corner.
And last but certainly not least, she's just overweight and now she feels awkward, self-conscious and wants to go cry in a corner.
This last one is my experience and although I am strong enough to resist crying in a corner, I struggle every day to fight with the girl in my head that says I'm too big and I'm not doing enough. 18 months ago I gave birth by emergency C-section, and spent the better part of the next month attempting to navigate this completely uncharted territory of motherhood, all while trying to recover from my body being cut open and put back together, and the debilitating headache caused by CSF escaping the hole in my spine. I struggled from the beginning to produce enough milk and that proved even harder when my 2 month old ended up in hospital for 3 weeks. One of the best things for milk production you ask? Calories in. So I ate because I wanted to provide the best for my baby and I ate because I didn't truly enjoy the first six months of her life. Around month 6, I started to love being a mother and spent all my time with her, especially the most peaceful time of the day, nap time. This left no time for myself, let alone exercise. This past fall I fell into a slump. A slump I consulted my medical doctor about. When I wasn't working and had time to myself I spent it sitting, eating and struggling to motivate myself to move. Though I have embraced therapy many times for myself, this time I forced myself to take care of me. For the past 2 months I've worked out half an hour every day and I've made a conscious choice for the past 3 months to eat better, with occasional slips. But, I am still the heaviest I have ever been. This week I was asked if I was pregnant and when I said no, they persisted by pointing out how the shape of my body would have led them to believe that. No. No baby. Just fat and unused muscle.
Loving One's Self
I have gotten to a point where I still love myself despite my new size, and I'm ok with doing the best I can. I have the most beautiful little girl who lights up my entire life and I would do it all over again for her. Preparing and trying to conceive, carrying and delivering a baby, raising your first, second or fifth baby, or supporting your partner in any of these ventures, deserves effing SUPER HERO status. This job is THE hardest and what makes it even more difficult is what your mind and body go through as a result. As baby carriers, our bodies change drastically. And sometimes…most times…it is a colossal sized struggle to get back to "the way we were", and the pressure to do so is undeniable.
A New Vision
I believe we live in a world that is making it increasingly difficult to say with 100% conviction that "I am beautiful", "I am strong", "I believe in myself", and "I am a good person." I am eternally grateful that I was raised with a basic foundation of self-worth, and I have only built on that over 3 decades to be able to hear words like the above question and know that I am still more than good enough. There are women and men who are not this strong. There are teenagers struggling to get through the throes of high school. There are adults taking it day by day at the workplace or within their families. My daughter may or may not grow up having a certain level of strength to take on what's out there, but I will fight every day to show her how beautiful she is no matter her size, looks or what anyone else says about her.
I didn't write any of this to garner sympathy but to remind us all to be CONSCIOUS of our words and our actions. You have NO idea what anyone's story is, but we all have one. Share your story, it might entice someone to share theirs. And they may need a little of your support to get through the day. But they will be better off for it, as will you.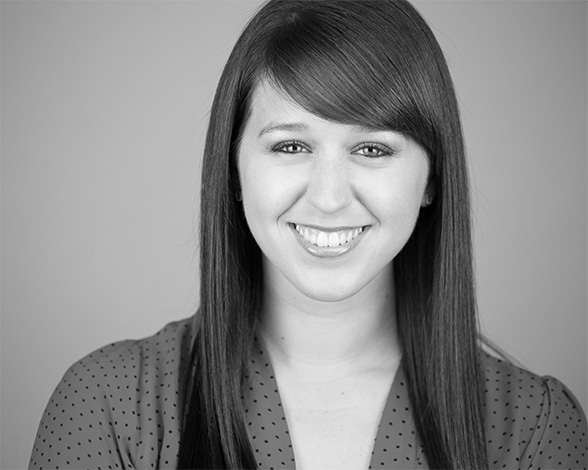 Chiropractic and a wellness lifestyle changed her life.  She had such an incredible experience and change in her health, that she decided she help change people's lives.  In addition to being the Director of First Impressions at Synergy, she is also a Certified Holistic Health Coach. When she's not at the office, you will find her either at the gym kickboxing, or with my husband, Mike, and their 3 dogs.  She is a philanthropist and founded a non-profit charity, Families First Community Cancer Support, which supports and provides financial relief to cancer-burdened families in the community.