November is "Senior's Month" at Synergy Chiropractic!
Chiropractic care is vitally important for the senior population. Many seniors begin to reduce their physical activity and 'slow down' as they age. This can prove to have a drastic effect on their quality of life.
For instance, a loss of hip mobility (specifically internal rotation) is the number one cause of falls and hip fractures in the senior population. Worse yet, hip fractures are associated with higher rates or morbidity in this population.
Having a zeal for life and the physical capabilities opens up possibilities for people. this month, we wanted to share our Patient of the Month – Linda Wood. Linda came to us in tears and agony. She had been struggling with unrelenting sciatica. Being a very active person, it had started to take it's toll on her physically, mentally and emotionally.
Here she describes in her own words, how chiropractic helped her to regain her function and get back to living the life she wanted:
"I have always felt that it was important to keep moving in order to be able to move. However, in December 2016 I had a rude awakening! I got out of bed and could not support my body weight. What was happening!?! I went to the doctor and discovered that I had sciatica. One of my first questions was "when does it go away?" I just wanted to continue with normal life. Not so easy! I took pain medication, went to physiotherapy and tried acupuncture to relieve the pain. Someone suggested a chiropractor. I did both. Once the pain was under control, the chiropractic adjustments helped me maintain my ability to move.

Staying active is priority #1 for me! When I retired, I bought a motorcycle and I've been riding every summer since. When I turned 65, my goals were to participate in travel adventures where I could experience new activities that I have never tried before!
In May 2017, I hiked the Inca Trial. In September, 2017, I visited Ireland and rode horse back on the Atlantic coastline. I have signed up for another adventure in Costa Rica in February, 2018, where I will rappel over waterfalls. In July 2018, I will visit Alaska and do some ice climbing on glaciers. After that, I am not sure what I will do! The world is my oyster!
I have continued to see Dr. Craig for regular adjustments and plan to keep chiropractic care as part of my life! Remember as you get older, you need more maintenance! Haha!
Many thanks to Dr. Craig and his staff! I am sure that I would not be able to do all that I am doing without their support and interventions! Thank-you so much!"
Linda
It has been truly awesome and inspiring to see how Linda has regained her vitality in body to match her spirit.  We at Synergy feel life should burn brightly like a torch right to the end and go out.  Not like a candle that flickers for a long time before it fizzles out.
Chiropractic care helps to restore proper motion, decrease inflammation and reduce the progression and breakdown that arthritis can bring.  And that translates into the best opportunity to stay functioning, remain independent, and living free of infirmity and poor health.
Some ways you can stay mobile and active in your golden years:
Daily joint to Joint Mobility Exercises – so critical to keep every joint in the body moving
Staying social – connect with other senior friends often (coffee dates, axe throwing, dinner clubs etc)
Aqua-fit – The Richcraft centre in North Kanata has a great warm water pool for reduced strain on the body
Fresh Fibre First – have at least one serving of fresh raw food at every meal
Got Purpose? – volunteer, help a friend, watch the grandkids, work.  Do something that is in service of others.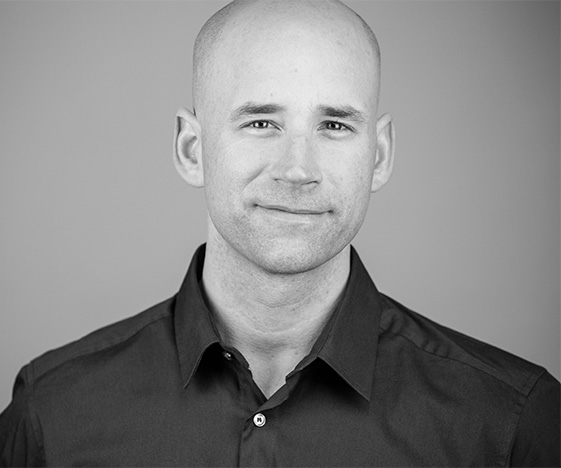 Dr. Craig Hazel's mission is to help families THRIVE. After graduating from Queen's University with a Bachelor of Science and a Bachelor of Physical and Health Education, he went on to earn a Doctor of Chiropractic degree and a Bachelor of Science in Anatomy from Parker College of Chiropractic in Dallas Texas. He is passionate about seeing children and families in his private practice at Synergy Chiropractic in Kanata Ontario. A sought after speaker, he has been featured regularly on TSN Team 1200, CTV and Rogers TV. He is also the Chairman of the Alliance for Chiropractic of Ontario.