I wrote this blog 4 years ago on the one year anniversary of losing my dad to cancer. On the eve of the 5 year anniversary, I share it with you again with some parts added but the message remaining the same. As we enter Father's Day weekend, I urge you to think about your Dad or your kids, as their father, and remember that everything you do in life is important, that it matters, and that it has influence on those closest to us. Take care of yourself so your family gets the best side of you. If I could have him back, I would in a heartbeat, but I know he is in a good place and that he is always with me.
My Dad
Racing down the highway as fast as I could, I turned the corner to my street and faced a chaotic mess of fire trucks, police cars, ambulances and people. As calm as I was when I got the first phone call, I pulled slowly up to my house. Then came the storm. There on my neighbour's front lawn lay my father's lifeless body, covered by a yellow tarp.
June 15th, 2012 started out as any other beautiful summer day. Sun shining and plans to go to the cottage as soon as my dad got back from his doctor's appointment. I however, was in a terrible mood. To this day I don't know why but I didn't want to see or talk to anyone. Diagnosed with terminal lung cancer one year prior, my dad's appointment was to address the shortness of breath he had been experiencing. They found some clots in his lung, though not unusual, and prescribed an increase in his medication to be given later that evening. I left that afternoon ahead of my dad and boyfriend, to head up to the cottage with a stop to get his Father's Day gift, but mainly to have time to myself. I didn't say goodbye, I just took the dog and left with expectations of seeing them again shortly. Half an hour later, sun shining, music playing, mood changing, those expectations shattered by frantic words: "Kayleigh, Dad's not breathing well, I called the ambulance, you need to come back". Calmly, I turned around and started driving. The longest drive of my life. I called everyone I could think of; someone to watch the dog, someone to let my mom know, someone to keep my mind occupied. No one answered, but I stayed calm. I played out the scenario in my head. Drop the dog off, find out what hospital and go. Worry later. I finally got a hold of my mom's best friend. I spoke no words, but heard "I'm on my way" and I thanked her. I drove. I kept calling. Then I got a phone call. "Where are you?" I told my boyfriend I was just down the road, that I would be there soon. "But WHERE are you?" I gave him my exact location and all he could say was "Babe, it doesn't look good". I could hear his tears. He was trying to stop me before I got to the house. I called my neighbor and told her to go to my house, I needed someone there. Expectations began to crumble. Why weren't they at the hospital?
Shortly after he and my boyfriend left for the cottage, my dad tried to take a breath and he couldn't. He tried his puffer to no avail. They went back home, my boyfriend took him out of the truck and tried CPR. Nothing. He had thrown a clot and died almost instantly of a pulmonary embolism, a complication of the cancer. There was nothing anyone could do. My dad was taken from us at 57 years old, two years after he retired from 34 years in the government. He didn't get to walk me down the aisle and my kids will never meet their grandpa, the greatest man I ever knew. His day started like any other, with plans to go to the cottage, his favourite place, on a beautiful, sunny June afternoon.
The next few days and weeks were a blur, as they say. People, planning, adjusting, grieving, accepting, celebrating. That summer I spent every weekend away, either at the cottage or friends' places. I ate whatever I wanted. I did whatever I wanted. I hid behind the hurt. I tried to put the pieces back together. In the New Year I had enough. I was angry, hurt, frustrated and the immediate support of friends and family wasn't as strong. I made a commitment to myself and to my dad to be better, to be healthier and stronger. I started eating better. I signed up for a 10k, Spartan Race and joined the gym. I didn't like working out and I hadn't run in a long time. But I had committed and I was not going to fail. To date I've completed a 10k, two half marathons, and a Spartan race on the 1 year anniversary of the day that changed my life. I got married in 2014 to a man my dad considered a son and in 3 weeks we get to meet our first child. Although she will never get to meet her grandpa, I am eternally grateful that he has been with her since the very beginning protecting her along the way. Not many kids get that kind of escort through life. I am better, healthier and stronger. I've struggled, I've encountered obstacles, but I committed and I will not fail. I know he is with us all every day and I know that he would be proud of me and who I've become.
Early in his battle, my dad looked at me and said, "You can't live the life I lived and be surprised when something like this happens", and he was right. There was never a time that I didn't see a cigarette in my dad's hands, as had been the case for over 30 years. He lived a life of indulgence even though he knew better. Stop waiting. I waited. I waited until I lost someone so dear to me before I decided that my life would be different, that my kids would have the best and most able mom, and that they would not lose me earlier than they should. Start living a life of moving towards what you DO want rather than what you don't want. Start making small changes so that you move better, feel better, think better. Start now. Right now. Drink a glass of water, eat something healthy, think positive thoughts. Life is short but it's what you make it. If you're not already under wellness chiropractic care, you should be. I made that decision almost 10 years ago and it has been the best one. I am better, healthier and stronger because I am able to adapt to the constant stresses of life. My properly functioning nervous system allows that. It's that simple.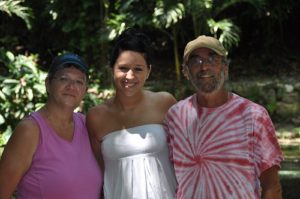 One year from today, will you be better, healthier and stronger? Or will you wish you were?
Thank you for letting me share this with you and being completely transparent. If nothing else, I hope you make just one change today, big or small and that you are proud of yourself for it. You deserve it.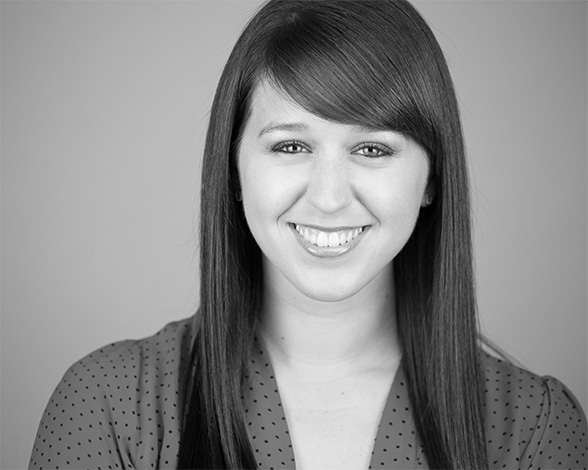 Chiropractic and a wellness lifestyle changed Kayleigh's life. She had such an incredible experience and change in her health, that she decided she help change people's lives. In addition to being the Director of First Impressions at Synergy, she is also a Certified Holistic Health Coach. When she's not at the office, you will find her either at the gym kickboxing, or with her husband, Mike, and their 3 dogs. She is a philanthropist and founded a non-profit charity, Families First Community Cancer Support, which supports and provides financial relief to cancer-burdened families in the community.